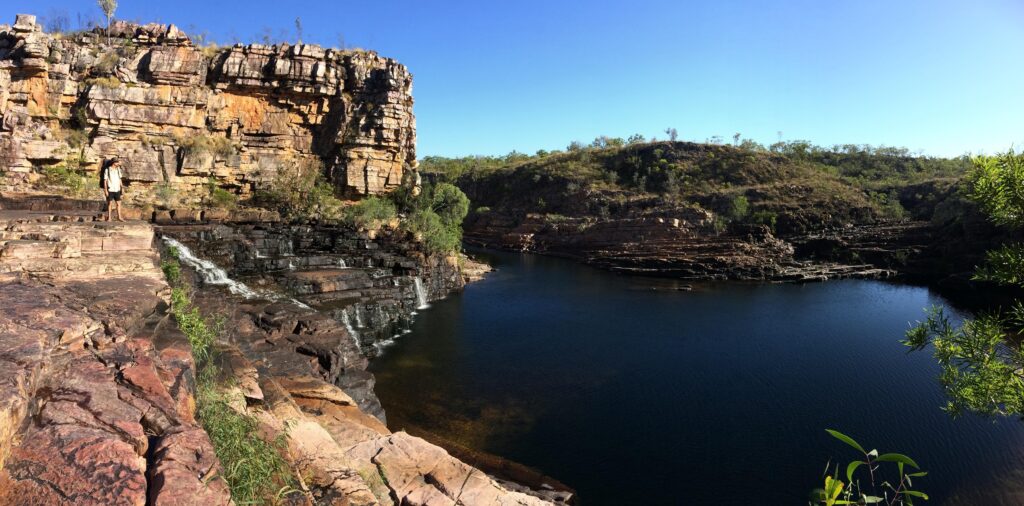 ---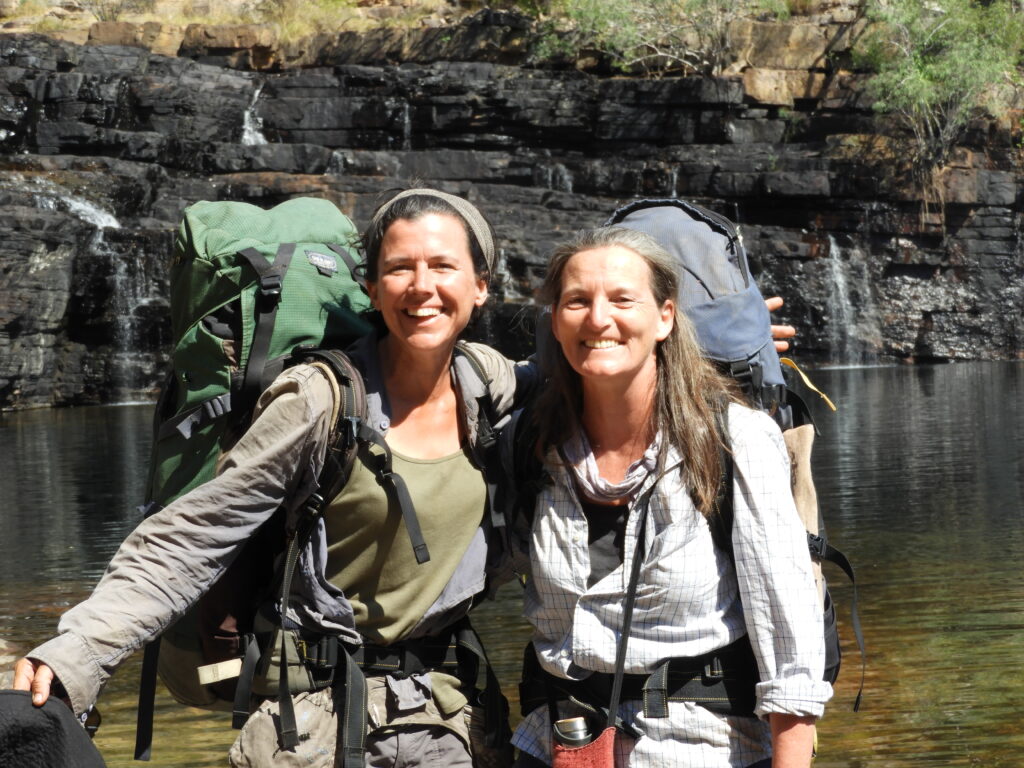 These Bushwalking Retreats are lead by Cassie Newnes and Kate Raffin.
Cassie is an experienced off track bushwalking guide with a long held passion for indigenous living skills and authentic communication. She has been taking people on remote, untracked wilderness experiences since 2002.
Kate is an experienced mediator, facilitator and trainer. She has worked in this area since 2005. She is certified with the Centre for Nonviolent Communication www.cnvc.org. She has also been an animator with Play in the Wild! – initiations into Nonviolence for youth, educators and families.
Kate's work and passion highlights the power we have to represent our true longings in ways that inspire connection through engagement with life and each other. Kate brings an appreciation for the human challenges of 'being nonviolence' as well as inspiration and courage for real change in our lives.
During the retreats we will spend time living and moving together as community, connecting with all of life – our surroundings, ourselves and others to tangibly experience our interdependence. This moves us beyond our ideas of separation, habitual thinking of right and wrong.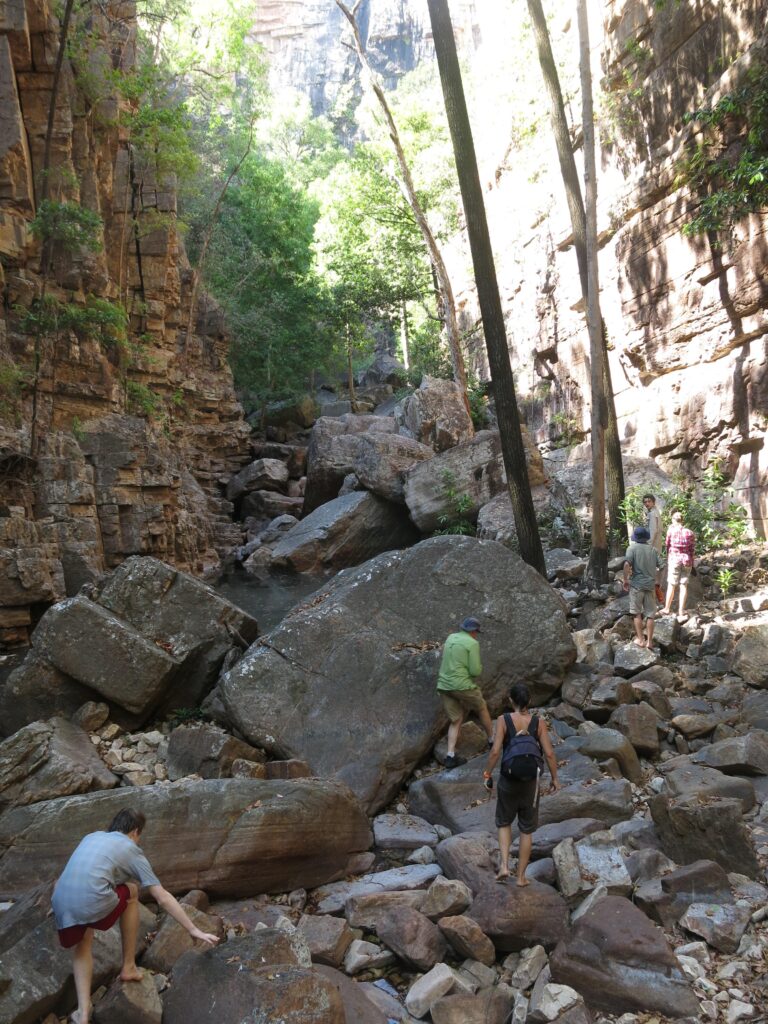 Prerequisite
The prerequisite for these retreats is prior attendance at a NVC 2-day foundation training or equivalent. Arriving with some understanding of NVC helps people to benefit from each moment of the retreat (not just the sessions). Kate will offer us all an experiential style of integrated practices that support learning NVC in ways that are lively, relevant, engaging and deeply enriching. If you are unable to attend a 2-day foundation course prior to the retreat and are still interested please let us know what experience you have in this area prior to booking.
Kate and Cassie regularly check in with what will best serve every member of the group and therefore what will serve the whole, adapting the NVC component to support all who join.
We will live in Community for the time we are together and for many this will be a challenge well worth having. The invitation is for us all is to step into self-responsibility and consideration for the whole.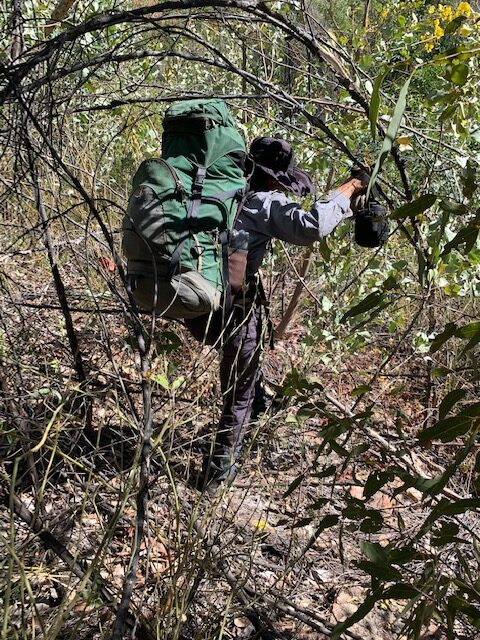 Our days will be spent walking in this unique and varied landscape
We will be supported by engaging in ( but not limited to) the following :
Self connection practices – in heat of the moment as well as journaling in our own time
Celebration/Gratitude practices – acknowledging what we already have
Mourning practices – acknowledging and responding where we feel a sense of lack, loss or sadness
Life-Constricting Core beliefs – identifying and releasing them
Enemy Images – recognising and harvesting them into life-enriching opportunities
Despair work – honouring our pain for the world – acknowledging our interdependence with all of life transforming tension into energy – using the 'work that reconnects' by Joanna Macy
Healing and reconciliation – integrating our past experiences
3rd-siding –how to support ourselves and others in conflict
Visioning – aligning our work and passions
Going forward – practices that will support us to make the most of our time on these retreats and offer congruence with our lives at home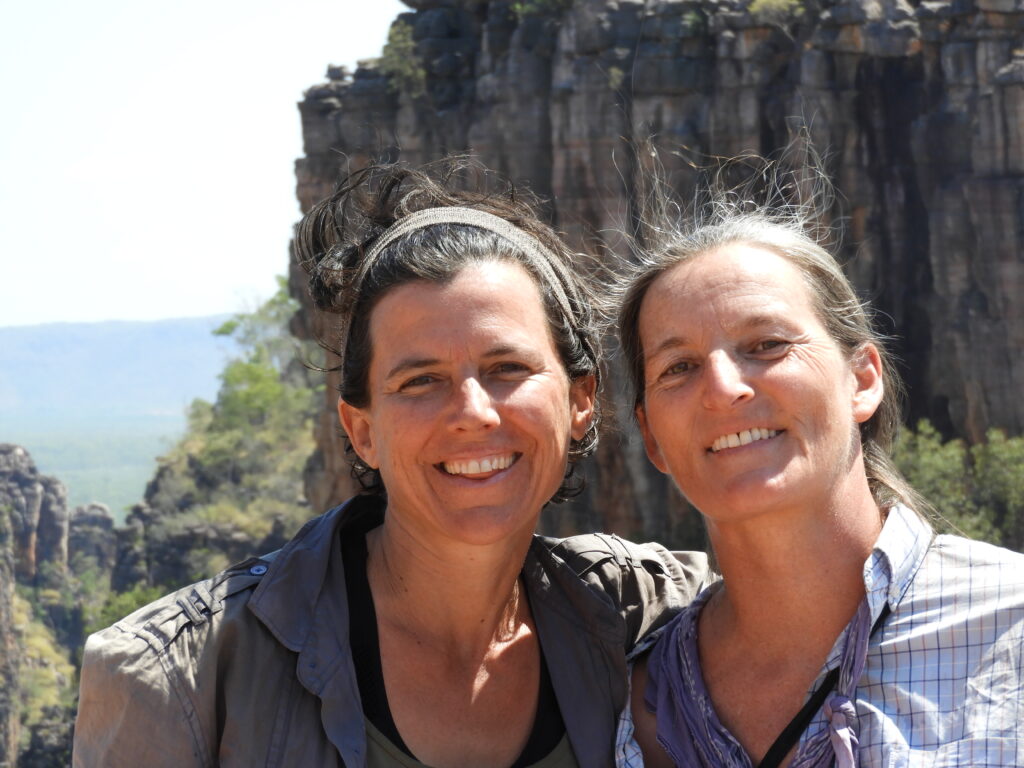 We are delighted to be offering these opportunities to practice and lean into these elements as a way to connect to life because we are both constantly astounded at how simple yet powerful they can be AND acknowledge that we can all do with more practice.
---
Please feel free to email or call us if you want further information.
Cassie- cassie@bushwalkingholidays.com.au ph- 0428 829 757
Kate – kate@kateraffin.com ph-0488 550 979
---
What Kate says about Cassie…
"When I think of walking the bush with Cassie, my heart settles into a deep breath… and then another and many more. There is an expansion of my inner world and my capacity to say 'YES' to life – there is not only space, there is a deep sense of peace and homecoming. Cassie shares SO generously of what she knows and connects to in this land. I love what she says and what she leaves space for. A true guide and teacher. We pause at a place so she can allow us to see and feel and connect to this – there is plenty to connect to. You cannot miss it with Cassie. Your own experience of this big red land. We are SO very fortunate for every opportunity to be walking with Cassie as our guide."
What Cassie says about Kate…
"Kate has such deep, genuine care for those she is working with. Just to be around her is an NVC lesson as she authentically embodies what she teaches. That combined with a passion to take people where they wish to go on their NVC journeys makes for a powerful experience"
---
Testimonials from last years trip with Cassie and Kate as guides…
"Come! It's a life changer. The country is incredible and the beauty+ wisdom that shines through Kate and Cassie is inspirational"
"Just do it !!"
' I am taking away a relaxed body and open heart"
"I have a refilled cup both for activism and personal relationships that have been challenging me"
" The two ( NVC and Bushwalking) were woven beautifully together"
" The main thing I am taking away is connection with the land, group, self, the elements and my body"
"The main thing I am taking away is Cassie's deep love and care for the land and respect for all creation"
' I have taken away a wonderful experience, being held and supported with plenty of fun, joy and connection to nature"
"I would recommend this walk to everyone! (And have been recommending it to everyone!) Walking through Kakadu while learning and practicing NVC was such a precious opportunity. The sacred and spacious landscape of Kakadu provided the perfect classroom to be able to explore and delve into NVC material and Cassie and Kate held the space so graciously and lovingly."
"Just do it! (I have said this to people and happy for you to quote me). A unique opportunity to combine learning and exercise in a fabulous natural "classroom" setting" – Bevan Bates
"I highly highly recommend doing an NVC bushwalk and this location was magical. I felt so at home there and so safe and secure with the group. The love and care cultivated within the group during the course of the walk was palpable. The simultaneous internal and external journeys were insightful and life changing. Thank you Cassie and Kate!" – Beth
"This journey changed my life! I left Kakadu with a deeper understanding of and connection to my true self. This journey into pristine nature really supported healing, integration and fun! I am so very grateful for Cassie and Kate and I recommend their offerings completely."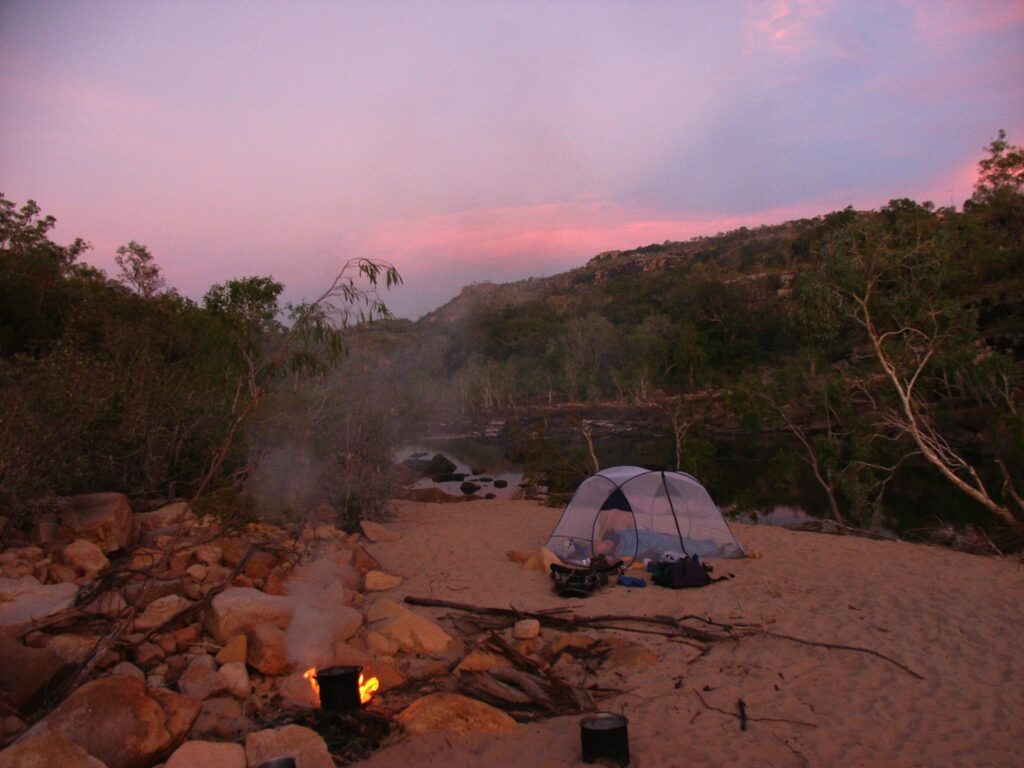 Nothing short of a full palette of colour and delight – only every day and night
---
" This is an Amazing trip. If you are interested in natural landscapes, hiking and NVC, this is a unique and powerful trip with opportunity for learning, inspiration and fun"
MORE TESTIMONIALS FROM 2019 TRIPS:
'This is an incredible, rare opportunity, very much worth it'
Sonia Duus, Kakadu walker 2019
If you would like a very unique and rare chance to connect deeply with this country and yourself, then do it! Cassie's knowledge and connection to the land is a treasure and Kate's ability to tap into whatever life is happening is so helpful'
Chris Gillet, CNVC Certified trainer, Kakadu participant 2019
It is a great way to explore Kakadu and live in the practice of NVC. It offers a lot of opportunity to understand the land and have deep conversations and fun.'
Gale Funston, Kakadu participant 2019
Both leaders supportive and experience and I felt confident to rely on them.'
Julie Andrews, Kakadu participant 2019
'I'm taking away beautiful feelings of love, peace and honest connections. Deeply grateful to have a nest in such a stunning, rich landscape.'
Sonya Malthouse, four times returned Kakadu participant 2019
It was a time of re-connection to self, environment and a beautiful group. The landscape was a wonder scape!
Inspiring to live as community again, guided by learning and not time!' – Elizabeth Hill, Kakadu participant 2019
'I am taking with me a sense, a touch of how beautiful and connecting conversations in community can actually be… Thank you!
Get ready to throw yourself into a community of care, love and authentic expression.' – Frank Maguire, Kimberly participant 2019
The trip was and unique and magical experience. The combination of a stunning landscape, walking and NVC made for a deep sense of congruence and connection. Cassie and Kate hold the group with such care, skill and love.
I've never had a more authentic experience
Thank you
I will always remember this time together. I will always be walking with you' – Sophie Jordan, Kimberly participant 2019
A totally unique experience in the combination of NVC learning and being in a natural pristine environment and close connection to the land.' – Bevan Bates, twice returned Kimberly participant 2019
I've come away with a very full cup.
What you offered was fulfilling, well organised, professionally held and interesting. It met my needs for learning, inspiration, role modelling, safety and guidance.
Pack ultralight,prune everything off that is non essential. Take lots of face and hand cream! Train beforehand with a weighty pack. Be prepared for magic to happen in the simplest form- stars at night, beautiful country, a sense of safety and belonging, awesome food, clean fresh water, connection to country, knowledgeable guides, challenges, beauty and support.' – Wendy Haynes, participant Kimberley 2019